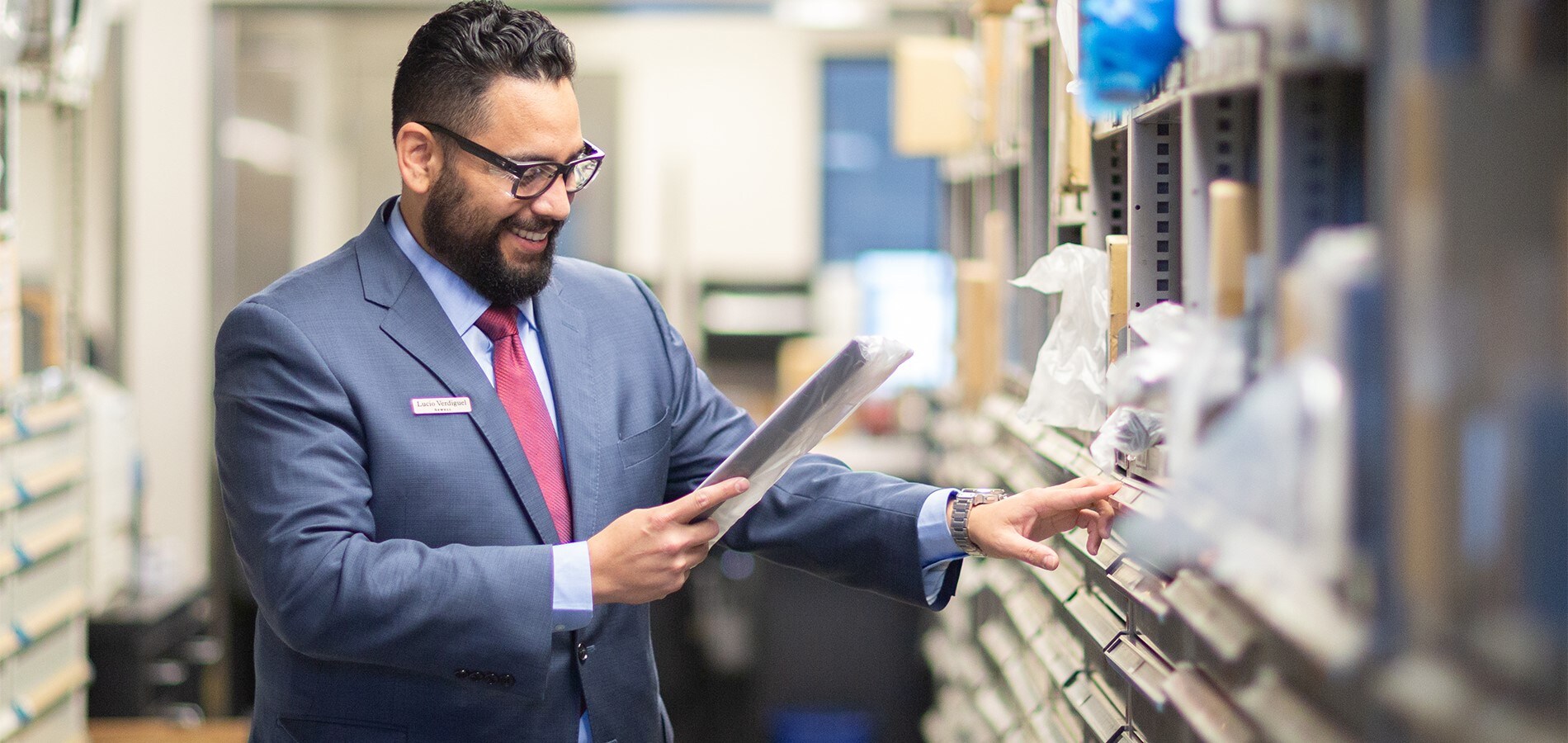 Service's Secret Weapon
Day in and day out, the main "customers" of our parts department are the technicians and estimators in our service department and collision center. Helping them get their job done faster and more efficiently is how our work pays off for the ultimate customer - you. 
We Overstock On Purpose
Our parts departments stock more parts than "experts" generally suggest. While some dealerships keep their parts inventory lean, we invest extra in inventory because we simply want to have the parts needed to fix your car and have you on your way with minimal disruption to your life. If your vehicle does happen to need a part that we do not have, we will get it shipped in overnight at our expense, not yours.
We Are Like the Parts Detectives
Sometimes the job requires a rare or unusual part. We have special systems for finding the part needed even if it is not available through normal means. We once tracked down a part in Hawaii. What it was doing there, we are not certain, but we had it in Texas pronto.